Do you know what EROSION is?
Erosion is when wind, water or other forces move small particles of rock or soil from one place to another. It shapes the landscape around us. It wears down mountains, carves rock, creates rivers, fills in valleys, etc.
Erosion can be a natural process that takes millions of years to form.
Here are some examples of erosion:
The Grand Canyon, in Arizona, USA – this canyon, a result of water erosion, has been carved by the Colorado River over millions of years.
Maligne Canyon, in Alberta, Canada – the Maligne River has been cutting into limestone beds for millions of years, carving its way down into the valley.
Niagara Falls, in Ontario, Canada – did you know that hundreds of years ago, Niagara Falls had a different shape? The water carved into the rock, creating the horseshoe shape that we see today.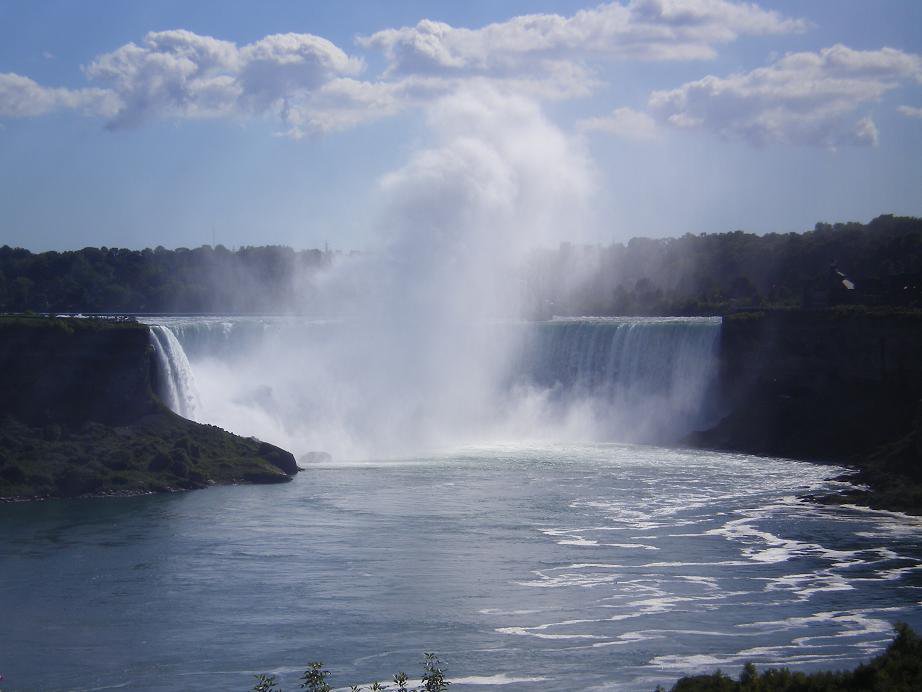 Erosion can also be caused by humans, in a much faster rate than erosion through natural processes. Agriculture, construction and deforestation are some ways that humans shape the landscape.
Las Medulas, in Spain, is an example of erosion caused by humans. It was formed because the ancient Romans extracted gold from this mine for about 250 years!
Deforestation – the Amazon is called by many the "lungs of the world", because it transforms large amounts of carbon dioxide into oxygen. Year after year, the Amazon rainforest has been destroyed, mainly because of cattle farming, soybean production, mining activities, logging and hydroelectric projects.