Nilo & Kairo are two young friends who are discovering the world. They want to live in a place that is green, sustainable and clean, and where all the species live together in perfect harmony!
Sometimes they worry about their future. They don't think we are taking very good care of our planet. Will there be giraffes, gorillas, pandas and turtles when they grow up? What about forests? Will they be able to swim in lakes and oceans? Will the air be clean?
It's not too late to save the environment, but we have to hurry! We can start here, by learning about our planet and how to take good care of it, and by sharing our knowledge with each other.
Embark on exciting adventures with Nilo and Kairo, 
two young friends who are discovering the world.
  Join them as they learn about the environment with Professor Green.

Together, we can save our precious Earth!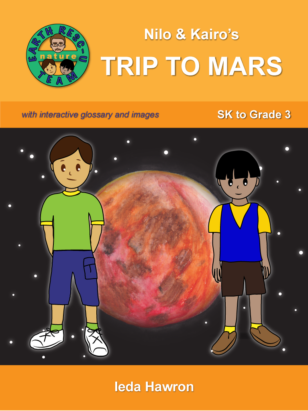 "Earth is the only home we have, we need to take good care of it!"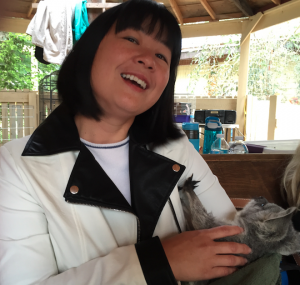 Ieda is an expert in Marketing, Environmental Sciences and the Arts.
She has travelled around the world and lived in many countries including Brazil, Germany, England and Canada. 
She loves nature and is passionate when it comes to protect our planet. When travelling, Ieda likes to observe how different countries deal with the various environmental issues they face.
She hopes that Nilo & Kairo will inspire not only children, but also adults, to reduce their carbon footprint and help protect our environment.
"Thank you for the book! I really liked the story, the pictures and the characters names.
I learned about the 3Rs and I liked the craft idea.
"
"I read your book! I thought it was really well done and loved the message behind it! I also liked that it was very interactive! A good way to get young kids into reading and protecting the environment! You are an inspiration
" – Hunter, Canada